After School Kayaking – Mossy Point
After-school fun – kayak program for kids! 
Kayak Skills and games!
Join the kayaking community, upskill and have fun!
Wildlife Encounters
Finding amazing animals is a highlight in this program.
Discovery!
This is a 'Discovery' program for school-aged children.
A new adventure every week
Nine exciting sessions 
Qualified instructors
Certificate of completion
Fun and engaging games for kids
Perfect for beginners!
Learn kayaking skills
Make new friends
Get your kids outdoors, having fun and learning new, exciting skills!
Our exciting After School Kayak Program is for young people aged 6 to 17 yrs – designed to get them active in the outdoors, while building their confidence in and on the water. Students will learn the fundamentals of kayaking in a safe and inclusive environment, making friends along the way!
The program runs one afternoon a week over a eight week term, meeting at The Boatshed, Mossy Point at 3:30pm and concluding at 5pm. Click our Booking Form to see available Afternoons. 
The program is the perfect avenue for any young person wanting to learn the art of kayaking, or a student that has prior knowledge of kayaking and wants to further develop their skills in a fun environment. Run by highly qualified, friendly and professional staff on the gentle waters of Tomaga River Estuary, Mossy Point – each week offering something entirely new.
Students will gain extensive knowledge about tides, currents, wind, weather and safety considerations around the activity. They will also develop their skills from basic strokes up to advanced strokes performing skilled manoeuvres. We will refine their paddling, posture and fitness. Students will also gain some basic decision making knowledge, rescue techniques and understand equipment requirements for diverse environments. The most important component to this program is that it is fun and non-threatening…..meaning that students of all ages and abilities can join in and have an absolute blast.
Please note after a successful term 1 2023, we are adjusting our program to suit age demographics.
October 16, 2024 – Monday afternoon Term 4, 2023 – LITTLE KIDS age 9 and below (min age is 6)
October 18, 2024 – Wednesday afternoon Term 4, 2023 – BIG KIDS age 10 and up 
For week to week program details, questions, a recommended equipment list, payment options or joining late – please contact Region X
This program is subject to change, and should be viewed as a guideline only.
WEEK 1
Welcome to students and introductions
"Meet the Fleet" of colourful, comfy sit-on-top kayaks
Introduction to equipment, basic strokes
'Reading the Conditions' Fundamentals
Identifying dangers
Cruisy estuary paddle
WEEK 2
Estuary-based team games, relays, challenges, races!
WEEK 3
Introduction to kayak rescues (bring your wetsuit!)
Capsize drills
Buddy and Swimmer Rescue Scenarios

WEEK 4
Introduction to sea kayaking

Estuary-based sea kayak adventure
WEEK 5
Sea Kayak rescues 
Towing 
Rescue Scenarios
WEEK 6
Sit-on-Top "Surfing" – intro to launching and landing in small waves
WEEK 7 
"Take 3 for the Sea" River clean-up by kayak

WEEK 8
The Journey (weather permitting) – we put all our skills into practice and head off-shore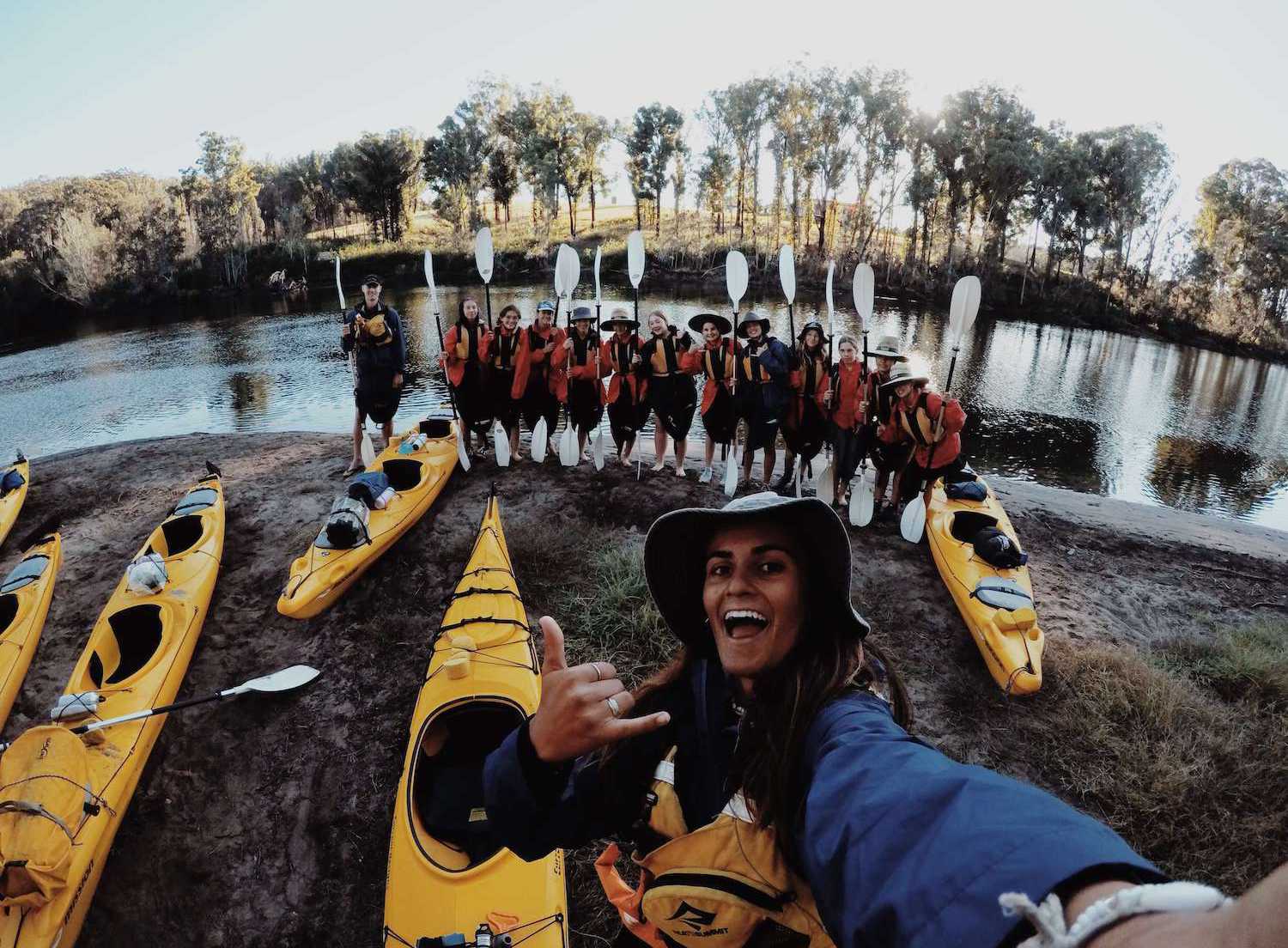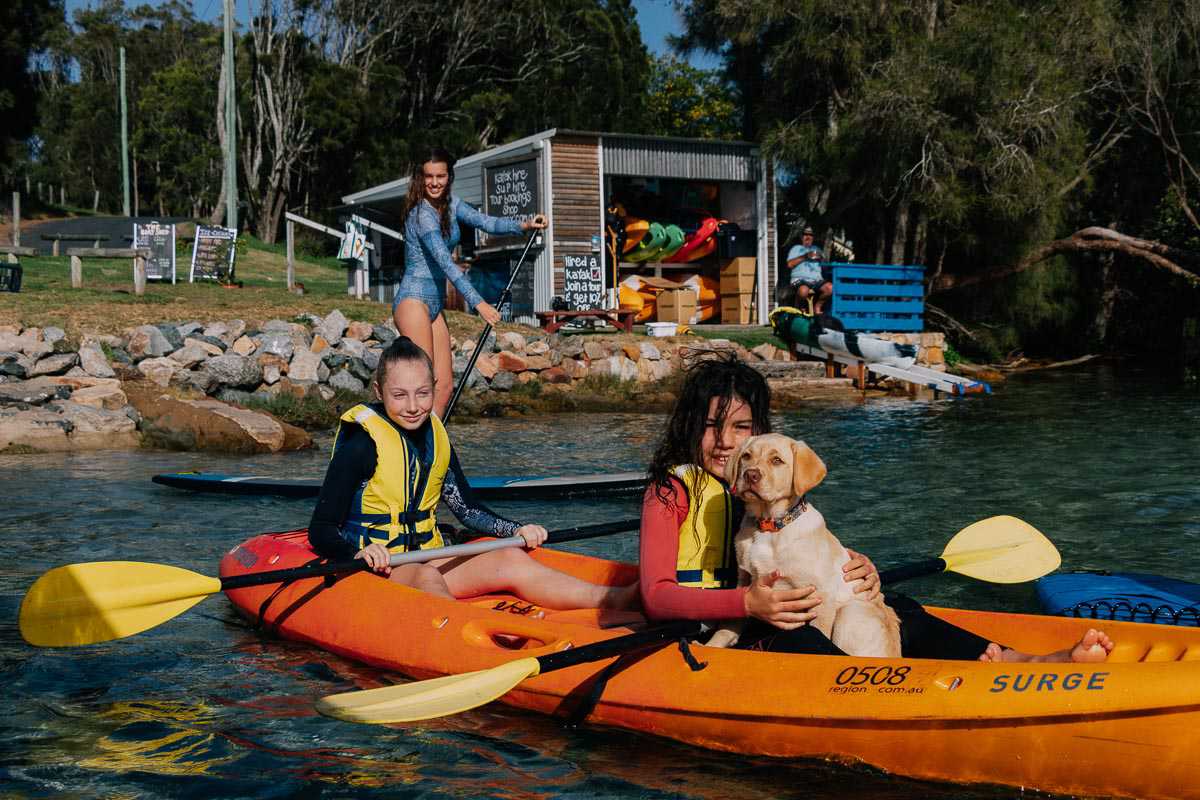 WHAT TO BRING

Clothes you're happy to get wet (activewear)

A wetsuit is recommended
Sun protection (hat, sunscreen, sunglasses)
A warm layer and a beanie in colder months
Water shoes, or old sneakers
A bottle of water
A towel for after
WHAT WE PROVIDE

All the kayaking equipment required

Qualified Kayak Instructors with current WWCC
Splash jackets
A Certification of Completion
A digital photo album of your experience
What is Ecotourism? By choosing this Ecotourism Experience you are making a conscious decision to reduce impact by promoting sustainable travel that benefits local communities, culture, and heritage and ultimately the environment.
Do you have questions or would like to make an enquiry?
Call us on 1300 001 060 or fill out the form below