Hinchinbrook – far north queensland
 hinchinbrook island is rated one of the best kayak journeys in the world – are you ready?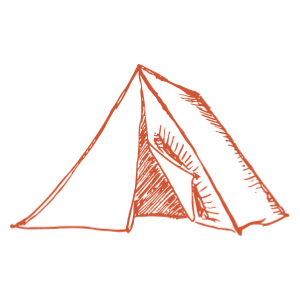 Camp out
We provide everything you need to sleep out in nature.
Active Adventure
Sea kayaking and walk options from camp.
Wildlife Encounters
Finding amazing animals is a highlight on this tour.
UNESCO area
Discover pristine National Park and world heritage.
Starts in: Mission beach queensland australia
Fully guided 6 day kayak expedition
Access to the uninhabited island
Kayak training day in Batemans Bay 
All camping and sea kayak tuition

Picturesque island walking experiences

All incredible meals
Photos of your experience
23, 30 June

7, 14, 21, 28 July 
18. 25 August 
15, 22, 29 Sep 
6 October
Kayak incredible coastline and islands
Expedition sea kayaking – pack it all in!
'Bucket List' wildlife encounters, like dugongs and turtles
Expert guides with extensive local knowledge and great cooking skills!
Unparalleled remote beach camps
Join us on this ultimate kayaking adventure – 7 days on an uninhabited island!
This tour is the ultimate way to experience one of the most magical kayak destinations on the planet – Hinchinbrook National Park, Far North Queensland. Kayak and camp for 6 immersive days, and discover Hinchinbrook Island and the rest of this wild UNESCO World Heritage Listed area.
Based out of Mission Beach, you will travel south to the quaint town of Lucinda in comfortable transport, before setting off to explore this remarkable archipelago with the only licensed sea kayak tour operator permitted within the National Park. Pack 6 days worth of gear, water and food into these comfortable, sturdy sea kayaks and head away from civilisation – you'll be blown away by how much these kayaks can fit!
Paddling the coast of Hinchinbrook Island and camping on the white sandy shore is one of the purest tastes of paradise you can experience, with only 40 people allowed on the island at any given time. Kayak achievable distances by morning on the Coral Sea, and spend the afternoons onshore, discovering lush tropical rainforest trails, waterfalls and freshwater swimming holes, stunning views from mountain tops and untouched beaches. Enjoy opportunities to try your hand at fishing, explore sections of the famous Thorsborne Trail by foot, or string up a hammock and kick back in the Land that Time Forgot.
Each night, set up your tent in a new location as we hop along the coastline, and between islands. Share each incredible meals whipped together by your Guides and learn about the fascinating history of the region.
This is a true expedition, taking you well away from the pressures of today's lifestyle and deep into the heart of the wild.
Though you do not require sea kayaking experience, familiarity with kayaking is encouraged. This is why we host an intensive (and fun!) Training Day prior to your tour in the coastal town of Batemans Bay, South Coast NSW. We also offer you ongoing support in the lead up to departure, including help with packing and acquiring gear, and assistance with your itinerary on either side of the expedition.
Escape with us – you won't regret it OR forget it! 
DAY BEFORE DEPARTURE…
Make your way to Mission Beach and check in to one of the many comfortable resorts (we can help you choose one!). Our pre-trip meeting will be held at 7:00pm on the Saturday evening prior to our departure, around the pool at Mission Reef Resort, Wongaling Beach. 
Our guides will introduce themselves and discuss the planned itinerary and answer any questions you may have. They will also issue you with dry-bags for your personal belongings, these should be packed and ready when you are collected the following morning. Any belongings not being taken may be stored at our office.  
DAY 1
An early start is necessary, often 7.30am but will be confirmed by your guides as tidal change can affect departure times. We drive by bus or troopy to our departure point at Lucinda two hours south of Mission Beach. Here we pack our kayaks, practice our paddling skills and all safety procedures. We set off across the channel to lunch at Georges Point, our first landing site on Hinchinbrook island. We then paddle on taking in the southern reaches of Hinchinbrook Island. 
Our first night camp is at Mulligans Bay, Sunken Reef or even Zoe bay depending on wind and weather.
DAY 2
Following the coast north we pass the most easterly section of the Island, Hillock Point and into stunning Zoe Bay with the verdant backdrop of Mount Bowen (1142 metres) and the Thumb. Here we can explore the rainforest, following Zoe Creek up to the refreshing clear pools of Zoe Falls.
A relaxing swim and early lunch is enjoyed before we continue along the coast where our day's paddle finishes at sheltered Banksia Bay.  
DAY 3-4
On these days we paddle past many secluded little coves and beaches hidden along the rocky coastline and on to the eight kilometre length of Ramsey Bay curving north to Cape Sandwich with Channel Rock and Eva Island just off the coast.
Rounding Cape Sandwich is one of our crux moves for the trip and can involve some specific timing regarding wind and swell.  The high sand dunes and sparse vegetation of this part of the island contrast greatly with the craggy grandeur of the previous day's paddling. We end our days at Blacksand Beach and Sunset Beach with a sunset drink and a hearty supper.
DAY 5
Heading towards the northern point of the island we paddle across the eponymous Shepard Bay towards Cape Richards where the pandanus and casuarinas seem to defy the elements by surviving on this exposed rocky headland. After lunching on beautiful Orchid Beach we are back on the water. We paddle around the northern headland of Hinchinbrook Island and make a short crossing to Goold Island's sheltered beaches.
DAY 6
We set off leaving Hinchinbrook and Goold Islands behind us heading north. This is our longest open water crossing to the verdant rainforest isles of the Family Island Group. These tiny islands are surrounded by fringing reef and white beaches. The sheltered campground offers beautiful views back towards Hinchinbrook's lofty peaks and west to view the sunset over the mainland.
Do you have questions or would like to make an enquiry?
Call us on 1300 001 060 or fill out the form below