9 Day Louisiades Archipelago – Sea Kayak Expedition

Kayak and camp out – the best weekend on the south coast!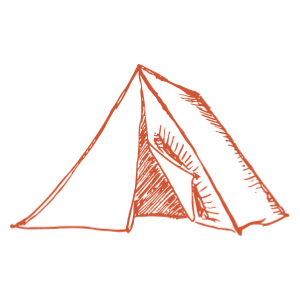 Camp out
We provide everything you need to sleep out in nature.
Active Adventure
Thrilling sea kayaking and snorkeling experiences.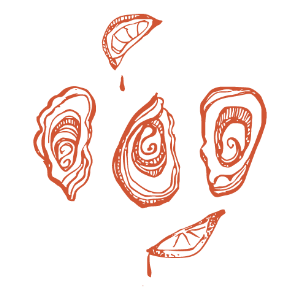 History & Culture
Learn about the fascinating history of Batemans Bay.
National Park
Discover pristine National Park.
Fully guided 2 day sea kayak tour
All kayaking and camping equipment
All amazing, nourishing camp meals
Transfer to and from Batemans Bay
Photos of your experience
Go deeper into nature 
Kayak and camp amazing coastline
Perfect sea kayak expedition taster!
Animal encounters: seals, whales, eagles, fish, kangaroos and more
Get ready to sleep out! load up a kayak and paddle away for the weekend
Go deeper into nature and discover more about yourself on our immersive 2 Day Kayak Camping Tour, departing Batemans Bay. We choose between an ocean or river-based trip depending on the weather and your interests.
Enjoy all amazing meals lovingly prepared by your guides, or try your hand at catching and cooking your own! Afternoons at camp are perfect for unwinding and finding some "You" time. Go walking, snorkeling, swimming, read a book or participate in a gentle yoga session. Relax beside the fire in the evening, with the smells of your delicious camp dinner cooking.
When you're ready to retire, you will do so in comfort with our modern, roomy tents and inflatable mattresses, or sleep out under the stars! Wake up with the sunrise in paradise, or catch a few extra Z's and let the fragrance of coffee brewing stir you. After a delicious hot breakfast, we pack up and continue our kayaking adventure, travelling with the prevailing winds and winding up somewhere new and exciting!
Camping out, self sufficient, is a wonderful experience. Try it with the addition of sea or river kayaking for a truly magical weekend away. Explore the rivers, bays and coastline of the NSW South Coast in comfortable, stable Sea Kayaks and unwind on this sustainable journey!
We choose remote campsites with limited to no facilities. We use portable camp toilets and limit our environmental footprint as much as possible, taking everything out of the National Park with us and leaving no trace.
"The whole experience was amazing, from snorkelling in quiet inaccessible beaches to the amazing food provided and of course the kayaking itself.
What a way to connect with nature as you traverse the open waters kilometres from the shoreline which is entirely safe with the expertise of the guides."
– Jan 
DAY 1
Our driver will pick you up from Batemans Bay (time TBA) and transport you to where your sea kayaking and camping gear is waiting! Meet the Guide Team for a detailed briefing, gear issue and introduction to loading a sea kayak. Once we're fully packed, you will be given a kayaking lesson and then we're set to go!
Your journey will take you along the various sea and riverscapes that shape the amazing NSW South Coast. Civilisation gives way to temperate forest, pristine waters, expansive horizons and amazing wildlife.
As we paddle, keep your eyes open for soaring eagles, seals and dolphins playing, fish jumping, whales breaching (June to November) and so much more!
We choose an otherwise inaccessible pocket of coastline for our night location. Enjoy a coastal walk, swim, snorkel or just kick back and get into the groove of expedition life. Your Guides will assist you in setting up camp and give you a tour of your remote accommodation.  
The evening meal is a social affair, with lots of wholesome, locally sourced produce on the menu, lovingly prepared by your Guide/Chefs. You'll be amazed by what they can whip up from the contents of a sea kayak! Share stories and a nightcap by the campfire,
Head off to your cosy tent or sleep out under the stars, lulled to sleep by the sound of gently lapping waves… 
DAY 2
Wake to the warm light of the rising sun and the scent of coffee brewing. Perhaps you would like to join your guides for a morning stretch before breakfast, or enjoy a sleep in?! There's really no rush. After a delicious hot breakfast we'll pack up camp, load our kayaks again and continue our sea kayak adventure, exploring new places depending on the prevailing winds.
The tour concludes mid afternoon at a new location. We're sure there will be smiles all round and a deep sense of achievement as we board the bus back to town.
If you're staying longer, don't forget to ask your Guides for all the local tips on what to do and where to go.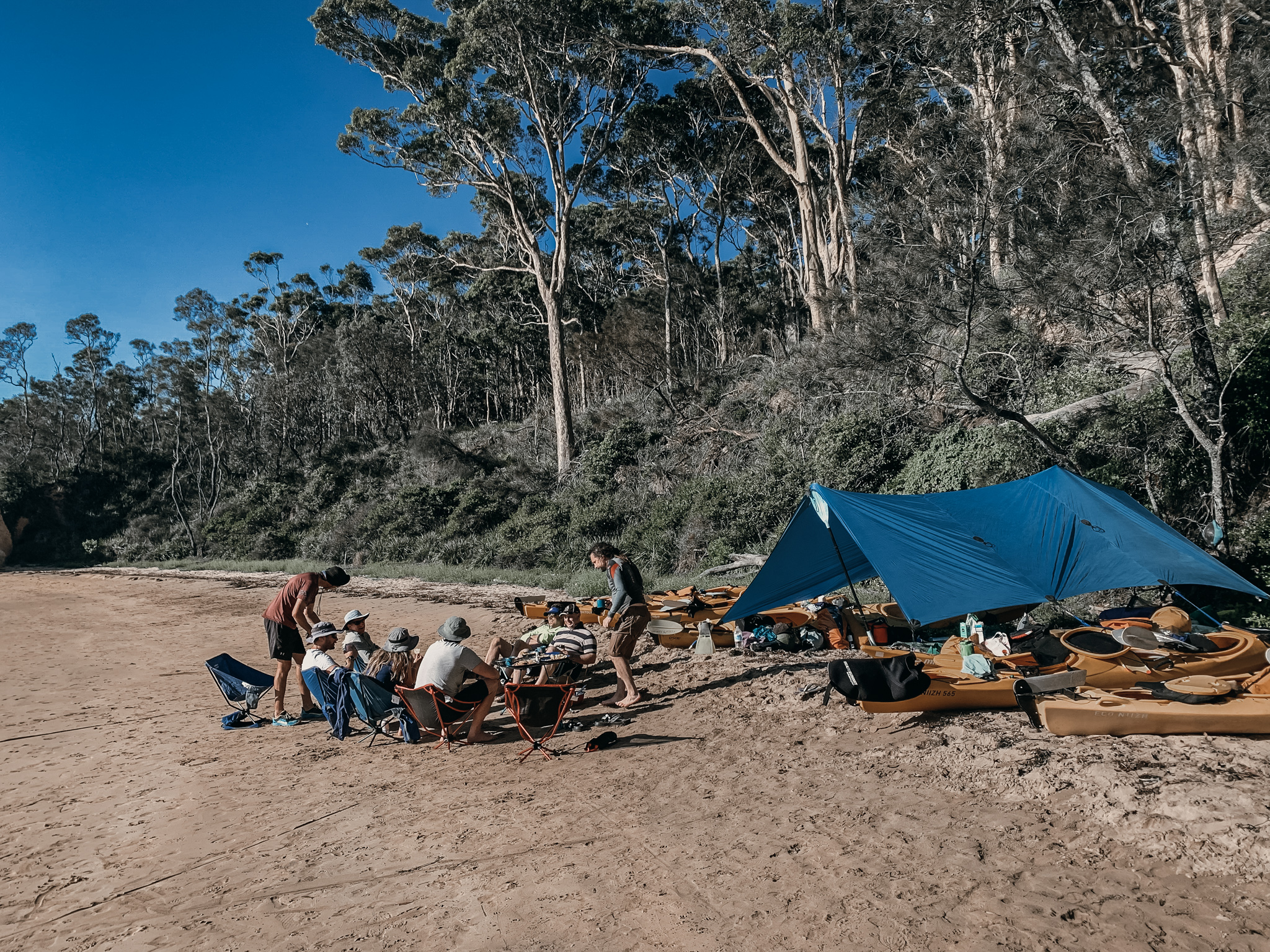 WHAT TO BRING

You will receive a comprehensive packing list upon booking.

A good sleeping bag is recommended
WHAT WE PROVIDE
Kayaking equipment

Dry bags for your personal gear

Camping equipment: tent, air mattress




All amazing meals from Day 1 Morning Tea to Day 2 Lunch

National Park entry and experienced, local Guides

A digital photo album of your experience
Got questions? Want to share?
[DISPLAY_ULTIMATE_SOCIAL_ICONS]
By choosing this Ecotourism Experience you are making a conscious decision to reduce impact by promoting sustainable travel that benefits local communities, culture, and heritage and ultimately the environment.
Please note: this tour ordinarily requires a minimum of 4 participants to run. If you wish to book with less than 4 people, please contact Region X to discuss your options. These may include a private tour, or joining another trip or activity.