Tomorrow our June-July 2023 Ningaloo, WA Guests will head off on a 'Meet and Greet' practice Sea Kayak Paddle right here on the NSW South Coast.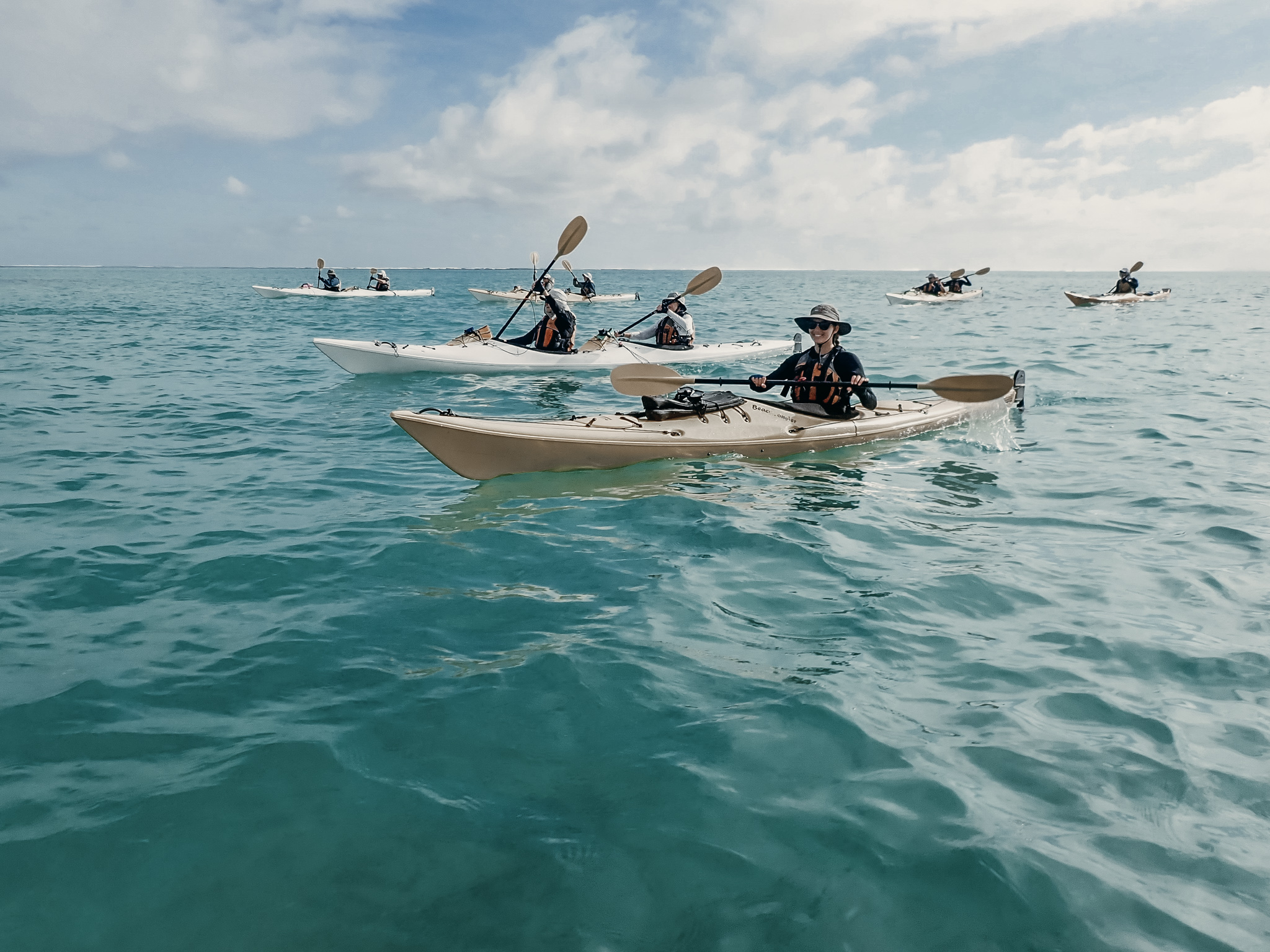 Every year, we collect a group of like-minded Adventurers (like you!) and head off to the Wild West for a few weeks in the heart of winter.
Guests can choose either a week-long Base Camp-style kayak expedition, or something a bit more off the beaten track, 'roughing it' along the stunning Cape Range National Park, just outside of Exmouth WA. (Examples of the two itinerary syles are available for download at the bottom of this page.)
Both styles include all incredible meals, numerous snorkelling opportunities every day, and guided gorge walking tours. Each expedition concludes with a resort stay and wouldn't be complete without a whale shark encounter!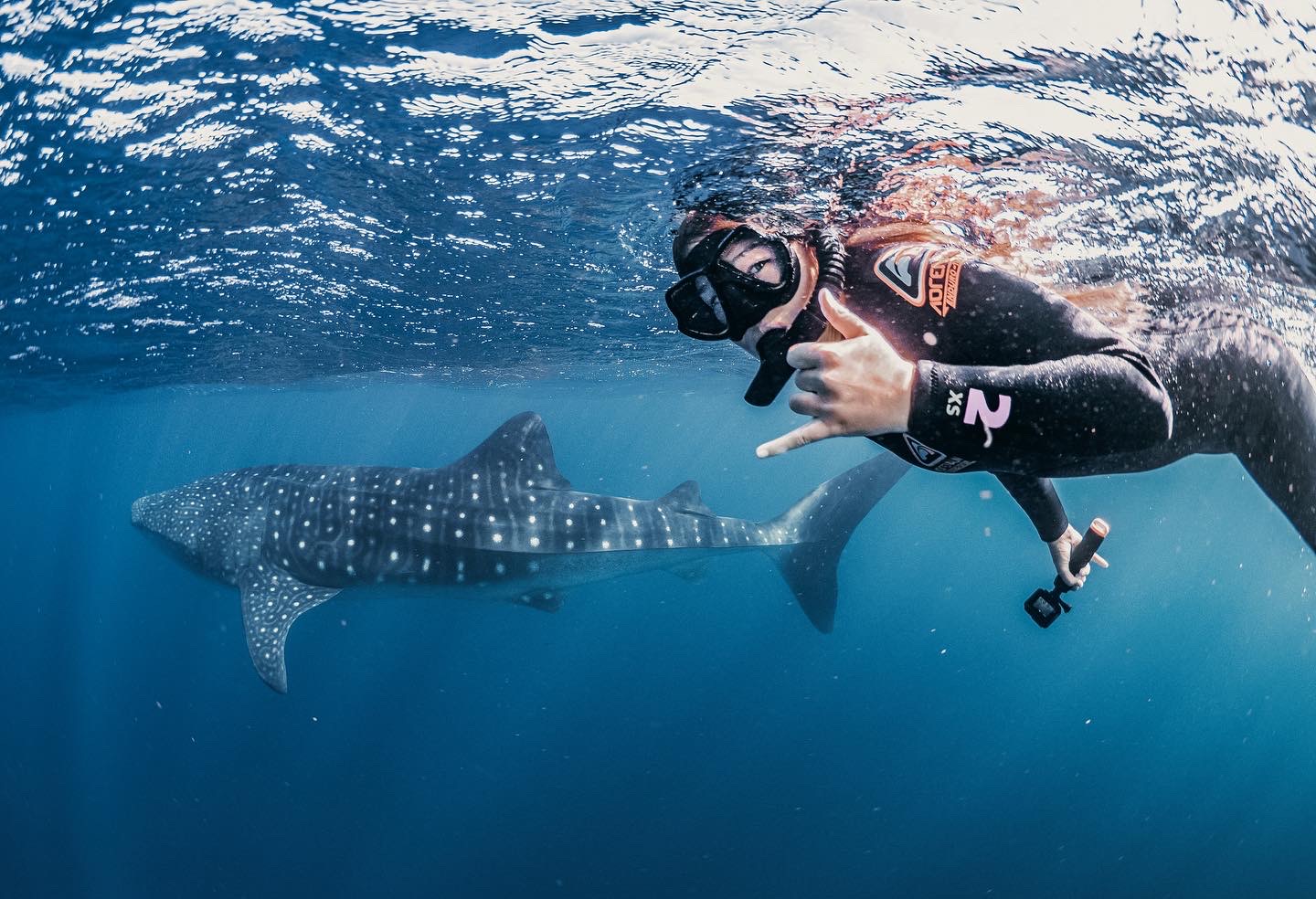 In the months leading up to their trip, Region X aids guests in mapping out their WA itinerary, finding the right gear and prepping for this adventure of a lifetime.
Tomorrow, as part of the tour package, guests will meet Region X director Josh who trades the chilly South Coast winter for the pleasant climes of exmouth every year – family in tow.
This year, however, Josh must've drawn the short straw and two of his senior guides, Garran and Amy, will take his place, flying the coop West as the 2023 Region X Representatives!
Our Ningaloo trips lure a certain breed of traveller. The kind that is dilligently working their way through a numerically ordered Bucket List and a few years back, 'Swim with Whale Sharks' was looming towards the Top Priority position, so they got in quick and secured their spot.
And you've GOT to be quick around here!
So if spending a week kayaking, swimming and soaking in this UNESCO World Heritage Listed is something you NEED to experience in either 2024 or 2025, NOW is the time to start that conversation!
Enter your details below and we will be in touch to start planning your W.a. getaway!
What to expect in the west?
The concentration of biodiversity along the Ningaloo Coast needs to be seen to be believed – Everywhere you look there is a flurry of activity.
Murmurations of flying fish flashing across turquoise water, a dugong with calf in tow dashing underneath the surface (they're far more aerodynamic than their stature suggests!), a curious turtle coming in for a closer look as a sea eagle circles overhead.
The days are filled with discovery from epic sunrise to epic sunset. And that's one of the many magical attributes of being on the Exmouth Gulf: every day is bracketed with a neon orange solar event.
Meals are abundant and always well earned. Guests peel themselves away from nature's spectacle to refuel for the next sensory overload, share a story and bond over their matching astonishment.
Your expedition buddies will become firm friends. Many of our guests have gone on to travel together again and again.
Fortunately, the kayaking distances are achievable and enjoyable. We recommend some physical preparation before setting off, but most active people find this to be a moderate active holiday.
Nights bring desert winds, dropping the temperature from an indulgent 26 degrees to a fresh 12.
Pack your beanie.
 To get a feel for both trip styles, click the links to view a sample itinerary!
See You Out There!
– The Region X Team
Subscribe for our latest news and offers.
We acknowledge the Yuin People, traditional custodians of these lands upon which we work and play, and pay respect to their elders past, present and emerging.